Our Appointment System
How to book an appointment
It may not be necessary for you to attend for an appointment. You can submit an e-consultation listing details about your condition or your administration request and you will receive a response from the practice usually within 24 hours but you will be advised of the timeframe once you have submitted.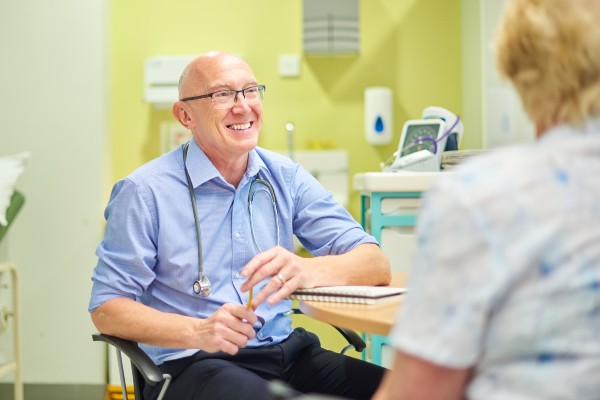 We will ask that you contact the surgery on the day you need to see a Doctor or Nurse Practitioner and we will endeavour to give you an appointment time to either be seen, or talk to a Doctor or Nurse Practitioner on the phone.
I still need to see or talk to someone at the surgery
Routine booked appointments are for 10 minutes and can be booked by telephoning or calling in to the surgery. They may be made up to 4 weeks in advance. It may be that you do not need to see a doctor but instead need to see one of the other health care workers. If so, please ask the receptionist who will help you.
Telephone Appointments
If your problem can be dealt with by telephone without seeing the doctor please tell the receptionist who may offer you a telephone appointment time. Your doctor may ring 10 mins before and up to 50 mins after you allocated time. Please ensure we have the correct contact details for you.
Remember, if you are not able to attend your appointment please do tell us by telephoning the surgery.
The surgery offers free text reminders for your appointments. This service can also be used to cancel any unwanted appointments.
Pratice Nurse
The practice nurse is available Monday, Wednesday, Thursday and Friday. If you need to see the nurse please make an appointment. Our nurse has a specialist interest in COPD, Asthma, Diabetes and wound care.
Please make a separate appointment for each person seeing the doctor.
Emergency Triage Appointments
Please tell the receptionist if you have medical problems that require urgent attention, you will then be able to discuss matters with the duty doctor. Emergency triage appointments are not suitable for ongoing medical problems or repeat prescriptions. It is helpful for the receptionist to know the nature of your problem to enable those with the most serious problems to be dealt with as quickly as possible. Some matters such as severe chest pain or heavy bleeding can be very serious, in such a situation an ambulance should be called (telephone 999) before contacting the surgery. Please note that if you do use an emergency triage appointment for a non-urgent problem, the doctor may not deal with it on that day and you may be asked to re-book a routine appointment for another time.